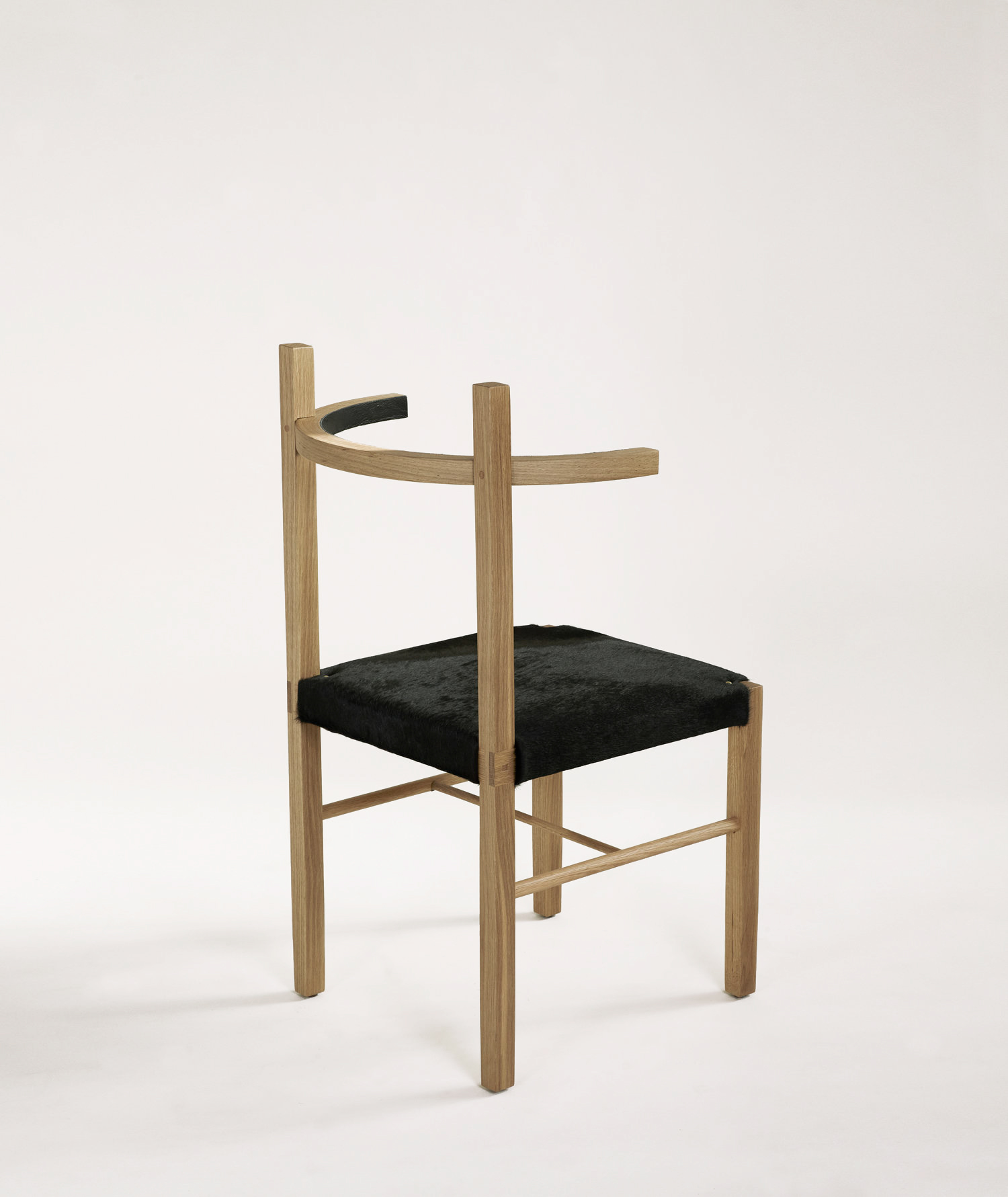 Collection
SOREN CHAIR - White Oak / Hair-on Hide
The Soren Chair celebrates the beauty of its materials, wood and leather, assembling them to create a bold and well-proportioned chair.
CONTACT TO ORDER
Download a TEARSHEET
List Price: $2,206
Trade Pricing Available
Wood Options:
white oak (pictured); cinnamon ash; natural ash; blond ash; ebony ash
Leather Options:
ebony leather; tan leather; black hair-on hide (pictured)
17 1/2" W x 18" D x 36" H
Information:
The Soren chair's back rest is a minimal horizontal arc with rich ebony leather trim on its inner face. The arc rests just above standard dining table height, framing a table's place setting when pushed in. High-density foam lines the seat bringing comfort to this bold statement chair.
"It's architecturally interesting and so well made, it would elevate an uninteresting room." - Benjamin Vandiver, Interior Designer, in the New York Times, September 2016
See also:
Soren Chair (Cinnamon Ash / Ebony Leather)
Soren Chair (Ebony Ash / Ebony Leather)
Soren Chair (Natural Ash / Ebony Leather)
Soren Chair (Cinnamon Ash / Tan Leather)